Jurassic World: Dominion Dominates Fandom Wikis - The Loop
Play Sound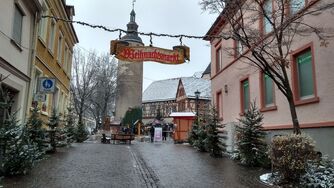 Cambridge IGCSE Travel and Tourism (0471)
Cambridge IGCSE Travel and Tourism (0471) is designed to help meet the need for skilled and knowledgeable individuals in this rapidly diversifying industry. The syllabus develops practical skills across a range of working roles, as well as providing a global and local perspective on travel and tourism. Learners gain an overview of the industry, and learn about popular destinations, customer care, working procedures, travel and tourism products and services, and marketing and promotion. Through their studies, learners will gain an understanding of the concepts, models and theories used within the industry, and also enhance their skills of investigation, analysis, interpretation and evaluation.
Assessment:  
Paper 1 - 2 hours ... Short answer question paper (60% of total marks) 100 marks 
Paper 2 - 2½ hours ... Short answer question paper, based primarily on Unit 5 of the syllabus (40% of total marks) 100 marks 
Tutors, courses and other resources
Textbook: Cambridge IGCSE Travel and Tourism (Cambridge International IGCSE) Paperback by John D. Smith (Author), Fiona Warburton (Author)
There are a great number of supplementary resources you can use when studying this course
newspaper Travel sections such as those in The Guardian and NY Times
old printed tourist guidebooks (readily available in charity shops)
leaflets and brochures from travel agencies
guidebooks you can send away for, from various destinations around the world
VisitBritain's website
There is also a Facebook group you can join for ideas and support: FB Group Link
Courses
Home Made Education - specialist distance learning courses provided by a home educator. Courses available in an online or printed format. Also offers courses for related subjects - Business, Development Studies. Highly recommended by fellow home educators.