Jurassic World: Dominion Dominates Fandom Wikis - The Loop
Play Sound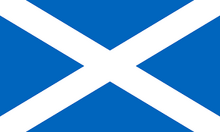 Scottish Exam Options
SQA Exams
The Scottish Government have said that National 5 exams are in theory open to private candidates, but it is up to headteachers whether they wish to administer that in their own schools, and they are under no obligation to do so. Until recently all National 5 exams contained internal coursework which has be to completed in a formal setting, making it problematic for private candidates, and therefore a flexi-schooling arrangement would be required. Some National 5s have now had the coursework units scrapped, so *may* now be more accessible to private candidates, but still require a local high school prepared to accept private candidates. In reality the number of home education families in Scotland who have successfully navigated National 5 as private candidates are a very small number indeed, and definitely in the minority. The advice would be that currently it is generally not possible to consider National5 exams as a private candidate through local schools. Highers also contain coursework and so are generally not accessible in this way.
However, some families have managed to find alternative ways to access National 5 and Highers in the following ways:
If your local FE college offers National 5/Highers you can enrol there for a part time course while still continuing to be otherwise home educated. Classes may be in person, online, or distance learning. This may or may not incur a cost depending on the fee policy of the college, in which case you could be looking at around £350-£500 per subject. You would be submitted as an internal candidate of the college.
Wallace College in Edinburgh can arrange for National 5/Higher assessments to be completed, and are prepared to take private candidates for the exam. They are not cheap, so the cost of this could mount up depending on how many assessments are required.
Scottish Highers Online are a relatively new company offering SQA qualifications by distance learning. However they have had some teething problems. In principle you study with them and then sit your exam at a local exam centre, but some families have struggled to find an exam centre to take them. These exams are sat on a 'sitting at' basis, so you are not classified as a private candidate, but an internal candidate 'sitting at' a different centre.
Aberdeen University offer access courses which are *equivalent* to National5/Highers. This is currently limited to Maths (Nat5/Higher) & English (Higher only). £360 per course, all completed online.
Saturday School Ltd is a SQA Approved Centre based in Scotland but they offer SQA N5 and Higher qualifications to learners across the UK via online distance learning models. See their qualifications guide here.
IGCSE/GCSE Exams
Some Scottish families opt to take IGCSEs (International GCSEs) which are 100% written exams. It is also possible to take some GCSEs if they don't have any coursework/internal assessments.
SATs
Some families in Scotland have successfully taken American SATs for UK university entry, enabling them to home-educate up to university entrance.
Differences Between Scottish and English Exam Routes
GCSE/IGCSE is loosely equivalent to National5, however GCSEs are generally taken in Year 11 at school, which is the equivalent of S5, not S4 when Nationals are usually sat. After GCSE level, students typically move on to A Level study which is generally spread over 2 years, unlike Scottish Highers which only take 1 year. A Level is a much higher standard than Scottish Highers, and probably more similar to Advanced Highers, usually sat in S6. This means that students sitting A levels will generally complete an extra year of education compared with their Scottish counterparts (see below) Obviously home educated families are not constricted by these timelines, but this may prove helpful in planning your own timeline.
Scottish S4 (National5) = England/Wales Yr 10
Scottish S5 (Highers) = England/Wales Yr 11 (GCSEs)
Scottish S6 (Advanced Highers) = England/Wales Yr 12 (AS Level/ A Level yr1)
(none) = England/Wales Yr 13 (A Level yr2)
Scottish Exam Centres Taking Private Candidates for IGCSE/GCSE
***PLEASE ENSURE YOUR EXAM CENTRE CAN ACCOMMODATE AN EXAM BEFORE STARTING ON A SYLLABUS***
Aberdeen
Albyn School. Only summer series. Cannot accommodate practical exams, but offers speaking tests in French, German, Spanish and Chinese Mandarin. Boards offered are Edexcel, CIE, OCR, AQA, SQA and WJEC / Eduqas.

Edinburgh
Basil Patterson College 66 Queen Street, Edinburgh, EH2 4NA. Tel:0131 225 3802. Email:info@basilpaterson.co.uk Edexcel & AQA GCSEs/IGCSEs.
Fettes College Carrington Road, Edinburgh, Scotland EH4 1QX. Tel: 0131 332 2281. Email: enquiries@fettes.com Might accommodate private candidates.
Loretto School, Linkfield Road, Musselburgh, East Lothian, EH21 7R. Tel: 0131 653 4444. Email: reception@loretto.com Edexcel and CAIE.
Merchiston Castle School 294 Colinton Road, Edinburgh, EH13 0PU. Tel: 0131 312 2200. Email: enquiries@merchiston.co.uk Might accommodate private candidates.
Wallace College 12 George IV Bridge, Edinburgh,EH1 1EE. Tel:0131 220 3634. Email: info@wallacecollege.co.uk Offer all boards at £170 per GCSE/IGCSE subject and language oral exams at an extra £90. Can also help with some GCSE controlled assessments / speaking tests, CIE A-level Science Practicals, and SQA exams. Summer and Winter sittings available.
Fife
St Leonards, St Andrews, Fife,KY16 9QJ. Might accommodate private candidates.

Glasgow
Russian Centre in Scotland (Haven). Tel:0141 5522144. Happy to take private candidates for Edexcel exams.
Saturday School Ltd. is based in Glasgow. They've previously offered SQA courses and are an accredited exam centre. Saturday School will now also be offering iGCSEs and can present private candidates. For more information please see: https://www.saturdayschoolglasgow.com/qualifications-online-n5-higher-sqa-igcse
Perth
Glenalmond College, Glenalmond, Perth, Perth & Kinross, PH1 3RY. Can accommodate any exam board, but only offer subjects which are 100% written exams. Summer series only. Candidate fee of £110 plus cost of exam paper. Rural setting with no public transport links.
Strathallan School Tel: 01738 812546. Email: Might accommodate private candidates.