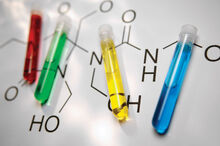 Quick summary on A-level sciences:
You have the choice of regular UK A-levels, or CIE (Cambridge) International A-levels. UK science A-levels have moved to a new system in which the AS is a separate, optional qualification and not part of the A-level, while CIE International A-levels retain the old AS and A2 structure.
For CIE International A-levels, there is a one-off practical exam which is offered at a few centres in the UK.
For new A-levels, you can take the exams without doing any practicals, but the qualification will not then have the 'practical endorsement', which universities are likely to require for science-related courses. The practical endorsement requires a programme of practicals, though it is possible to do this during a residential course lasting a few days at a few UK exam centres.
New AS-level sciences do not have a practical endorsement.
More details on all of this below.
A-Level Changes
Which? University summarises the changes to A-levels:
Old vs new system Under the old system being phased out, AS-levels were studied in Year 12, with exams taken in May-June that were worth 50% of your overall A-level qualification.
Under the new system being introduced, all A-level exams will take place at the end of Year 13, with no marks from AS-levels (if you take these) contributing to the overall final grade. 
Across the board, there will also be less coursework and fewer practical assessments under the new system (in Wales, practicals will still count in biology, chemistry and physics A-level) - making that exam revision all the more important. Grades will continue to be awarded on an A*-E scale.
What's happening to AS-levels? AS-levels will still exist, and you can continue to take a separate AS-level qualification at the end of Year 12 before dropping the subject or going on to take the full A-level in Year 13 - but unlike before, your AS results won't count towards your A-level grade.
Do you need the practical endorsement?
You may, in some cases, be able to take the new science A-level exams without doing practical work, but this means your certificate won't have the "practical endorsement" on it. Most universities will require this endorsement if you want to study a science subject at university. Some state that they will consider applications from those who have been unable to take the endorsement, while others say that the endorsement is always required, even for applications for unrelated subjects.
AS-level science qualifications do not have a practical endorsement, although the question papers do contain questions on carrying out practical work. 
Exam centres are not allowed to accept candidates for regular UK A-level sciences unless they also offer the practical assessment. You can, in theory, take the written exams only without doing the practical endorsement, but the exam centre has to offer you the opportunity to do the practicals. Most will not do this for external candidates, which is why it's so hard to find an exam centre for A-level sciences. 
See University Statements on Science Practical Endorsements below for statements on a selection of university websites (2019).
UCAS has given the following advice in its Guide to Qualification Reform:
From 2015, revised science A levels in England (biology, chemistry and physics) will include a separate result for the practical element of the qualification.
At present, up to 30% of the overall A level grade is derived from assessment of the candidate's practical skills.
Practical work in the new science A levels will be assessed in two ways. First, 15% of the marks in the written exams will assess learners' understanding of practical work. Learners' performance here will contribute to their subject grade. Second, learners will have their practical skills assessed separately. They will receive an additional pass or fail result for this, which will be recorded on their qualification certificate. Each learner will carry out a minimum of 12 practical activities over their two-year course of study. These activities will be referenced in the final written exams and will contribute to their separate practical result, although evidence of competency in the practical skills is not limited to these activities.
Individual universities and colleges will have their own policies in relation to the science practical result and the requirement for it is likely to vary. However, it is likely that they will ask for a pass in the science practical for courses that involve laboratory and practical work from the outset, such as STEM courses. Where this is the case, they will make it clear in their entry requirements.
The Russell Group 'Informed Choices' booklet states:
How do Russell Group universities view practical science assessments at A-level?
Russell Group universities value practical skills learnt during the study of science at A-level, which lay the foundation for studying at undergraduate level.  In future, pupils in England will receive a separate 'pass/fail' mark for their science A-levels. 
Entry requirements vary between courses and institutions. Many Russell Group universities will expect students with A-levels in science to have a 'pass' in the practical science element.  It is important for prospective students to check university entry requirements.  
OCR's guide to the A-level changes in Science says:
How will a fail in the Practical Endorsement affect students' university applications?
The majority of universities will ask for a pass at offer stage for STEM subjects and this will be made clear in their entry criteria for a specific course. Admissions requirements are under the control of universities, and vary by course and institution. The universities will take on students at their own discretion and hence this should not be a deterrent to students when applying.
Science community lobby group SCORE, in representations to university admissions staff, has written this:
Why should the practical science endorsement be part of the offer for science-based degree courses?
Asking for the endorsement alongside the main grade for A-levels in biology, chemistry and physics, ensures that students obtain the vital skills that practical science develops. Passing the practical endorsement indicates a student has developed the experimental skills which the SCORE partners consider essential to developing a comprehensive understanding of science subjects, and the applicant's ability to succeed in degree-level study.
Should a student be accepted onto a course if they fail the practical endorsement?
Practical skills are an integral part of learning science and provide students with important transferable skills. It is vital that the practical endorsement is explicitly mentioned in published entry criteria and offers. The SCORE partners would encourage you to distinguish between public statements of admissions policy, which we strongly recommend should refer to the need to pass the endorsement, and any individual student who may have failed to achieve the practical element, for example due to ill health. [my emphasis]
How can I do new Science A-level Practicals?
You can qualify for the new practical endorsement by attending a short course at a tutorial centre. There is also the theoretical possibility of arranging for the exam board to verify arrangements you have made yourself.
Some of the tutorial centres which currently offer A-level practicals are moving to a series of classes to meet the new requirements for reformed A-levels. A one-off exam won't be sufficient any more; you need to have completed key practicals. See the list of exam centres which offer practical assessments, below.
You should be able to do the practical assessments at a tutorial centre, and then take your written exams at a different centre. AQA has confirmed in writing to the Faregos Home Education exam centre that this is possible, and it is likely that other exam boards will also allow this - but do check first.
Edexcel have published FAQs on the new CPAC (Core Practical Assessment somethings...) which specifically mention external candidates.  They seem to be saying that a tutor/parent/group which has home educated A-level science candidates could arrange direct with Edexcel for them to do the science practical assessments on your own territory, much as if they'd gone out to check on a school's practicals. This would be to arrange in practice, but is potentially an option.  Here's the relevant extract:

(2) If you prepare candidates for examinations, but the students sit exams as private candidates at a host centre (i.e. you are not a registered centre yourself), then the JCQ process does not cover you. Past experience shows that centres who accept private candidates only do so for written exam papers, not for practical ones - so it is very unlikely that the host school would accept the student for theEndorsement. If you wish your students to gain the Endorsement, then you would need to contact the Pearson Science team and arrange a separate monitoring visit. If your students are distance learners, home schooled, or have an arrangement that limits their access to laboratory facilities, then you would need to demonstrate how these students are gaining access to the mandatory techniques and apparatus, across a minimum of 12 practical activities. If this is not possible, then the students would not be able to gain the practical endorsement.
What if I can't do the practical assessment?
It is always worth contacting universities to explain your situation, as there is a vast difference between someone who failed the practical assessment, and someone who simply didn't have the opportunity to take it.
UCAS recommends that applicants who do not have the science practical endorsement should contact universities to discuss their situations as "The universities will take on students at their own discretion and hence this should not be a deterrent to students when applying."
The science in education lobby group SCORE advises university admissions staff to use their discretion:
The SCORE partners would encourage you to distinguish between public statements of admissions policy, which we strongly recommend should refer to the need to pass the endorsement, and any individual student who may have failed to achieve the practical element, for example due to ill health.
(source for quotes in 'Do you need the practical endorsement?')
Keeping a record of your own practical work
If you are not sure whether you will be able to get the practical endorsement, you could still keep a detailed record, notebook, blog or photo diary of your independent practical work to show that you have experience of this. You would at least have your own portfolio of science practical work to show in future if anyone queried why your A-level certificate does not show a pass in practical work. The specifications for the A-level science qualifications explain what practical work should involve and how records should be kept (look out for downloads and teachers' guides on the exam board pages for each syllabus).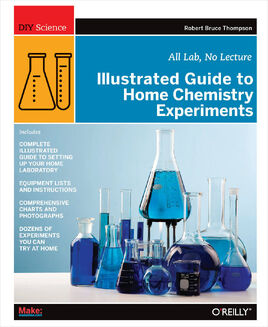 If you are doing independent practical work at home, there are two American books which you may find very helpful, by Robert Bruce Thompson. They are the Illustrated Guide to Home Chemistry Experiments, and the Illustrated Guide to Home Biology Experiments. They are aimed at US High School syllabuses but much will be relevant to the UK syllabuses. They have good explanations on detailed record-keeping and how to build up a good lab notebook, as well as advice on conducting practical investigations at home.
Please also see the page on Biology Practicals and the Chemistry page, for UK suppliers of equipment and chemicals.
There may be a chemistry club or workshops run at a university as a short course that you could attend, whether for experience or specifically to help prepare for the practical assessments. For example:
International A-levels
CAIE (Cambridge) International A-levels are available in the UK. They still have November and June sittings, and retain the traditional structure - ie AS-levels contribute to the final A-level grade. They are accepted by UK universities as equivalent to state-regulated A-levels; the CAIE website has a fairly cumbersome search facility where you can, eventually, get a list of UK universities which have stated this.
CIE gives the following explanation of CIE International A-levels and the A-level changes:
 Will the Cambridge International AS Level be affected by the changes? 
No. ..UK AS Levels will no longer contribute to A Level outcomes and instead be separate, standalone qualifications. ..This proposal does not affect Cambridge International AS Level. Our November and June exam series already offer students a number of assessment routes in their Cambridge International A Level studies. These options still apply. Students can:
* take all components of the Cambridge International A Level in one sitting (the linear route)
follow a staged assessment route by taking all Cambridge International AS Level components in one exam series and completing the final Cambridge International A Level in a subsequent series
take Cambridge International AS Level as a standalone option.
Marine Science  (CIE International A-level) is a full International A-level & has no coursework/controlled assessment.
Edexcel International A-levels have no coursework - they offer exam-only assessment for all subjects, including sciences. They are NOT available in the UK, but you can take them at overseas Edexcel centres. Home-educators have attempted to persuade Pearson Edexcel to allow them to take International A-levels in the UK, but they have refused.
Old 'Legacy' A-Levels
Final full science A-level exams were held in summer 2016. Resit-only opportunity in summer 2017. One-off practical exams; see the exam centres below. Maths A-levels changed in 2018 for AS and 2019 for A2.
Exam Centres for Science A-level Practicals
All Physics, Chemistry and Biology A-level science exams available in the UK include an option for practical endorsement (New A-levels), or compulsory practical exam (CAIE International A-levels).
Overseas students also have the option of Edexcel International A-levels with no practical test, but this cannot be taken in the UK.
Exam centres are not allowed to accept candidates for regular UK A-level sciences unless they also offer the practical assessment. You can, in theory, take the written exams only without doing the practical endorsement, but the exam centre has to offer you the opportunity to do the practicals. Most will not do this for external candidates, which is why it's so hard to find an exam centre for A-level sciences.
AS-level sciences do not have the practical endorsement, so you don't need to obtain the endorsement unless you are doing the full A-level.
Here are some test centres for practical science tests. Note that fees quoted by exam centres are often per module, so make sure the exam centre confirms what they are offering for the price. The prices below may not be current but will give you an idea.
If you know of other exam centres offering this option, please leave a comment.
AEC in Birmingham - £850 if you do your practical endorsement in the autumn term, with costs rising to £1350 in April.
Campbell Harris, Kensington -  offers evening classes in A-level biology and chemistry as well as exam assessment. See here for practical endorsement courses. Info for external exam candidates.
Exam Centre London/Merit Tutors Tel: 020 8616 2526 Email: info@examcentrelondon.co.uk Exam boards: Edexcel, AQA, OCR, WJEC, CAIE. Can facilitate A-Level practical endorsement for biology, chemistry and physics through nearby schools. https://www.examcentrelondon.co.uk/a-level-practical-endorsement/
English Maths Science Tuition & Education Centre, 40 Showell Green Lane, Sparkhill, Birmingham,  B11 4JP. Tel: 0121 771 1298. Email: info@englishandmaths.com GCSEs, IGCSEs and A levels. According to website can facilitate practicals for A level sciences. Registered for AQA, Edexcel and OCR. Exam booking info here and A level info here (Unconfirmed, but is on AQA private candidates list and has info about A level sciences on its website).
Greene's Tutorial College in Oxford is offering intensive science practical courses as well as the exams, plus foundation courses for those with little experience of lab work before A-level.
London Brookes College, NW4 - science practicals classes/ assessments for AQA, OCR and Edexcel.
Macclesfield Tutorial College - All boards including CIE and November exams. Science A-level practical exams. Fees listed here.
Oak Heights in Hounslow, London- AQA, was charging very low rates for the legacy A-level practicals at only £65 a module and £50 per written module .We don't yet know if they are offering practicals for new A-levels.
Pascal's College, Beckenham, South London - All A-level boards, all sciences, including practical exams. Approx £1,000 for a full A-level including exams and practicals.
Pembrokeshire Online College - correspondence courses for A-level sciences, and also offer intensive week-long science practical courses with an exam at the end. Recommended by various members of HE-Exams group. You have to stay in Pembrokeshire to do the practical week. The intensive practical course and exam is available separately from the correspondence course, but the pricing structure means that the correspondence course is only a small additional cost.
Rochester Independent College, Kent - progressive college with very relaxed atmosphere. Awaiting confirmation but it seems they are now offering A-level science practicals.
Tutors And Exams, Coventry All A-levels, including science practicals.
3A Tutors in Bristol 1A High Street, Staple Hill, Bristol, BS16 5HA. Tel: 0117 910 9931. Email: enquiries@3at.org.uk AQA A-Level Biology, Chemistry and Physics practical endorsements, offered through University of Bristol.
If candidates just wish to complete the practical assessment, the centre where the candidate is taking their written examinations will need to make the entry with AQA and be happy for them to complete the practical endorsement at our centre. You will need to provide us with contact details for the examinations officer at the other centre, so that we can directly provide them with the candidates practical endorsement grade (pass / not classified) and a record of attendance confirming when the competencies were completed. To be able to upload a candidates practical endorsement grade to AQA the other centre must have passed a practical monitoring visit. The fees to complete just the practical endorsements at our centre are as follows; for AQA A-Level Biology the total fee is £900; for AQA A-Level Chemistry the total fee is £900 and for AQA A-Level Physics the total fee is £900.
The fees above cover administration, centre running costs, invigilation, certification – and the significant insurance, equipment costs, materials, facility and staffing associated with providing the practical assessment.
All practical endorsements will now be held in state-of-the-art laboratories at the prestigious School of Biological Sciences at the University of Bristol. 
Students will need to be in attendance for all the dates listed for their chosen subject/s: -
A-Level Chemistry: Monday 30th March - Friday 3rd April 2020
A-Level Physics: Monday 20th April - Friday 24th April 2020
A-Level Biology: Monday 27th  April - Friday 1st  May 2020
Please note that although the above dates are provisional we do not expect them to change. We are just waiting on the University of Bristol laboratory technicians to finalise the dates.
Full payment can be made when returning the exam entry form or alternatively we can offer an attractive interest-free instalment plan – this involves an initial deposit followed by monthly payments by card prior to your first examination – many candidates choose to take advantage of this practical payment method as it helps to spread the financial cost of paying for examinations over an extended period – for more information or a sample instalment plan please ask. 
The final entry deadline for May/June 2019 A-Level examination series is the 12th February 2020. 
A Level Science involves a "practical skills assessment" for Unit 3 and Unit 6 (essentially, coursework/controlled assessment pieces that are based on practical laboratory-based work). We run courses for AS and A2 Biology from the end of January/February and the end of April. AS and A2 Chemistry and Physics courses generally take place during the Easter break – between the end of March and mid-April. These courses are popular so you should try to book early. If you are interested in one of these courses, please e mail us (admin@campbellharris.co.uk) to request more information or a booking form.
It may be possible for you to complete these practical units for other exam board's specifications on an individual/small group tuition basis – subject to tutor availability. Please enquire.
BioGrad in Liverpool - offer laboratory skills short courses and residentials for the A-level syllabuses, and currently working on offering A-level practical assessments and endorsements. They hope that it will be possible for you to take the practical element with them during a residential course, and then sit your written papers at your local exam centre. Please contact them to check progress.
University Statements on Science Practical Endorsements
Manchester University
We believe that practical skills in the sciences are integral to a candidate's understanding and appreciation of these subjects. Therefore we require all applicants offering one or more of these subjects at A-level to pass the practical skills assessment in addition to achieving the required grade(s) in the written examination(s). This helps keep the process fair as we will be asking students from England to demonstrate the same level and breadth of knowledge as those from Northern Ireland and Wales (for whom the practical skills assessment will remain an integral element of their overall grade).  Where applicants are applying for science and engineering degrees, the requirement to pass the practical skills assessment will be made explicit in the offer you will receive. If you have been unable to take the practical assessment, contact the academic School for your chosen course before submitting an application, as they will be able to clarify whether your specific portfolio of qualifications is acceptable for entry on to your chosen course.
Source: Information for Applicants
King's College, London
Practical Endorsement
King's believes that practical skills are a vital part of a science education. Where an applicant is studying an English Science A-level, a pass in the practical assessment will also be required in order to meet the conditions of their offer. However this requirement will be waived if an applicant is studying their A-levels as a private candidate and is unable to complete this requirement.
Source : UK Entry Requirements
Bath University
The University will require all applicants taking linear science A levels to pass the separate practical endorsement, regardless of specific relevance to their chosen degree course. The endorsement will be included as a formal requirement of offer for these students. [source] **Applications for 2021 entry can be without the Practical Endorsement for this year only**
Bristol University
We expect applicants taking a reformed Biology, Chemistry or Physics A-level in England to sit and pass the practical element. If you are unable to take the practical, please contact us after submitting your application.  [source]