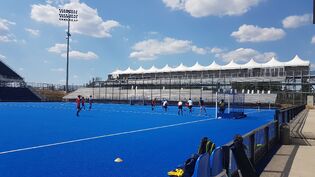 Why is PE GCSE hard to do from home education?
GCSE PE is not usually an option for home educators because it's hard to find an exam centre to authenticate the practical element.  It's easy to find sports coaches who have taught GCSE PE in schools, and who are willing to teach home-ed students, but it's very difficult to find an exam centre prepared to take on the responsibility and administrative burden of doing that for external candidates.  The exam centre has to handle all the admin for the practical aspect of the qualification, and this is a considerable commitment.  There are a few exceptions where exam centres have agreed to run a course for external candidates, and these are listed below.
What can we do instead of GCSE PE?
Instead of GCSE PE, home-educated students usually focus on taking sporting and coaching qualifications in different sports to build up a portfolio. These will usually allow you to join a college course at 16+ to do a sport-focused NVQ or Btec, as long as you have fulfilled the college's other entrance requirements.  Many schools don't actually offer GCSE PE, so it's not a prerequisite for getting on a college course in sports coaching or management. However, before setting your heart on a particular course, do contact the department to find out if they will be flexible for applicants who've been unable to do GCSE PE. 
You can see some suggestions below for Alternative Qualifications in Sports.
Look at college entrance requirements for Level 3 courses in sports or PE to see what other qualifications you should aim for.  Often they will specify that you need  Biology or, probably slightly more relevant for sports,Human Biology .
GCSE PE Courses open to Home-Ed Candidates
At the moment we are aware of two home education groups taking GCSE PE and this is really exceptional as for many years there has been simply no opportunity.  Both are in the London area. 
East london - you can find out more here: https://www.facebook.com/groups/2104583583157005/
South-East London, at Safeschool Bexley - contact annabel.leaver@safeschoolbexley
PE GCSE Edexcel is currently on offer by remote or in person at Ilford on Tuesdays. Contact name is Kirsty Downing. Current exam class is for 2020"
Alternative Qualifications in Sports
General Sports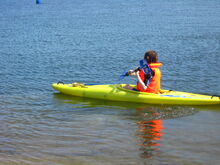 Diploma in Sporting Excellence (DiSE)
Formerly the Advanced Apprenticeship in Sporting Excellence (AASE). A level 3 qualification for age 16+ . Google "Diploma in Sporting Excellence" + your sport to find out more information, (for example the aquatics DiSE programme and the British Fencing programme) or contact your national sports body. The apprenticeship sessions are usually part-time and held at weekends, so that students can continue other studies or employment at the same time.
Sports Coach UK accredits qualifications from many different sporting bodies via the UKCC. It offers a Certificate in Sports Coaching which you can access by different routes, and also online courses for a small fee. "You can be assured that your UKCC-endorsed qualification is nationally recognised against the government's skills agenda. This gives you, the coach, a clear vocational pathway, which increases your opportunities for personal and career development."
Some comments from members of online home ed groups:
"My home-educated sons both qualified as sports coaches and now help to run a sports club. It's possible to qualify as a beginner level coach in lots of sports before you are 16 and help more experienced older coaches with coaching until you are legally allowed to work independently. As part of becoming registered coaches they have also had to get basic first aid qualifications, do 'safeguarding and welfare' courses and get enhanced CRBs. All of these can be done through sports organisations or the local sports partnership and are useful bits of paper to hold. (Safeguarding may have to be done over the age of 16 - I'm not sure.) There are also 'young leaders' qualifications ."
"My oldest also started to qualify as a referee at 14 and by the age of 17 had the highest domestic qualifications available in his sport. Being a referee has proved invaluable for job applications and interviews where he has had to justify that he could take responsibility for complex situations including confrontational ones, be able to deal with members of the public in all sorts of situations, enforce health and safety etc. Similarly coaching ticks the 'experience of working with children' and 'can cope with multitasking' boxes! "
"I never thought about the relevance to job applications when they started all this but it is incredibly useful. I'm glad we didn't attempt to go down the GCSE route. I think getting the practical experience was time better spent... and it gives the possibility for part-time earnings too, including as a student if they decide to go to college/university."
" (For practical subjects), in some ways I think it's easier to find alternative qualifications or experience to demonstrate achievement and personal development. So, for example, rather than do PE as an IGCSE, my son played for many years in a football team and a basketball team, helped coach, gained a refereeing qualification and experience, gained a basketball coaching qualification and gym instructor's qualification. He then went on to do a BTEC in Sport. A GCSE type qualification wasn't necessary."
Chess
English Chess Federation Certificate of Excellence "A progressive chess course for everyone starting chess or interested in improving their expertise in chess....The Bronze and Silver exams are each made up of 15 multiple choice questions, which should take no more than 45 minutes to complete."
Climbing
NICAS qualifications.
Check out local leisure centres and universities with climbing walls open to the public. Many of them run climbing courses. If their wall is not used much during the daytime, they can often be willing to let home Ed group use it with an instructor.
Equestrianism / Horse-riding
British Horse Society (BHS) exams
Comments from Exam group members:You can self study or take classes at an approved centre, then you just look up the exam timetable and venues listing and book through the BHS when you are ready. Some colleges run short courses so you can study each part in about 8 weeks, but you still have to arrange your own exam. You need to pay for any lessons/horse hire/travel/exam fees yourself."
BHS exams start from age 14. With a good tutor and a keen student. You can take 1 per year so by age 16 you can be qualified to teach under supervision on a riding establishment."The British Racing School (BRS) Horse racing courses and apprenticeships
Young Equestrian Leaders Award (YELA) - an award scheme for the British Equestrian Federation (BEF) designed to recognise the time and effort young volunteers give to equestrianism and shape their experience, so they become equestrian leaders of the future. For ages 13-25.
YELA runs over three progressive levels: Bronze, Silver and Gold.  Bronze requires 20 hours of volunteering and introduces skills in responsibility, organisation and communication—and Silver develops these further.  The Gold Award requires 120 hours of volunteering, encouraging leadership and the planning and delivery of a specific project."
Fencing

In fencing you can do a funded DiSE course (see earlier in this section), as well as coaching qualifications and refereeing qualifications, through British Fencing. See here for courses, including beginners courses, if you want to start fencing. Information about being a coach is here . Information about courses is also regularly posted on the British Fencing Facebook group.To be registered as a coach, you will also need a First Aid qualification,and attend a Safeguarding children in sport session as well as having a current DBS. Referees can earn around £50 a day, although a lot volunteer in the sport. A level 2 or 3 qualified coach can earn a lot more. Contact British Fencing or ask at your fencing club for more information.
Football
Refereeing looks great on your CV as it demonstrates ability to handle pressure and conflict. You can train from age 14. One home-ed student found that his refereeing experience was crucial in gaining him a place on a highly competitive police training scheme.You can earn money refereeing for junior club matches.  Usually you will only be asked to referee matches for children younger than yourself.
Sailing
The Royal Yachting Association Youth department offers lots of qualifications and activities. Some home-ed students take the RYA grades and then qualify as Assistant Instructors, which involves learning how to teach safety information, giving a presentation, and helping to teach beginners.
Canoeing / Kayaking
British Canoe UnionPaddling courses with British Canoeing.
Comment from a Home educating mum.
'My children did Kayak courses, then with the BCU but which are now available with British Canoeing. We did them at a local lake and then did some river expeditions. These experiences did wonders for their confidence in other areas of their lives and were well worth the investment of time and fees.'