What next after GCSE maths?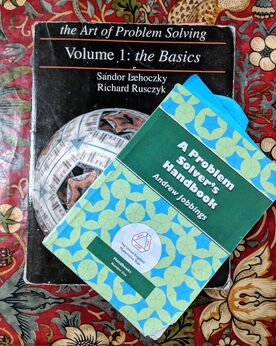 Many able home-ed students take GCSE maths early, and wonder what the next step might be. Additional Maths is a stepping-stone between GCSE and AS-level maths. You can move straight on to A-level maths and, as with GCSE, there is no coursework so all A-level maths exams are available to private candidates. However, this might complicate the situation if you intend to apply to university or go to sixth form, because universities sometimes make offers based only on A-levels yet to be taken, and for 3 taken simultaneously. If going to sixth form, they may insist you take three or more A-levels regardless of whether you already have some. In addition, if you want to study maths at university, some leading departments want to know your A-level UMS (percentage mark), so it may make sense to leave it until you're sure you'll do well. In the meantime, you could look at Additional Maths, and the UK Mathematics Trust activities, to broaden and deepen your mathematics education.
Additional Maths / FSMQ
Additional Maths is a stepping stone between GCSE / IGCSE and A-level, and is used to stretch able students who have completed their GCSE maths before they start the A-level course, and to keep them in practice at maths. Some schools enter their more able maths students for GCSE in Year 10 (aged approx 15) and then either Additional Maths or IGCSE Maths in Year 11 (aged approx 16).
CAIE Additional Maths
Cambridge IGCSE Mathematics - Additional (0606)

CAIE says:
It provides a strong foundation of mathematical knowledge both for candidates studying mathematics at a higher level and those who will require mathematics to support skills in other subjects. It is designed to stretch the most able candidates and provides a smooth transition to Cambridge AS & A Level Mathematics.
OCR Free-Standing Maths Qualification (FSMQ)
OCR Free-Standing Maths Qualification (FSMQ) Additional Maths
Syllabus code 6993
1 x 2-hour exam paper.
This is a popular and well-respected qualification. It is accredited at Level 3, the same difficulty as AS-levels, although the content is smaller. It is graded A-E - as with AS levels, there is no A* grade. It carries up to 10 UCAS points for university entry.
OCR says: "This qualification provides candidates with an introduction to the mathematics studied in AS and A Level GCE modules. It is designed as an enrichment programme for those students who have a thorough knowledge of the content of the Higher Tier of the National Curriculum for Mathematics. They should have achieved grade A*, A or B on the legacy GCSE or be expected to achieve a 9, 8 or 7 on the reformed GCSE (9-1) content. ...; It is designed for those students who have sat, or are studying, the Higher Tier of the National Curriculum for Mathematics."
Edexcel IGCSE Further Pure Maths
Edexcel IGCSE Further Pure Mathematics 4PM1 from 2017 - Edexcel details and resources - see 'Teaching and learning resources' tab for scheme of work, 'getting started guide', and more.
Specification for Edexcel IGCSE Further Pure Maths PM1
First exams are June 2019. Available in January and June thereafter. Graded 9-3 .
2 x 2-hour papers, calculator allowed for both. Some formulae available on a sheet and some you have to memorise (the specification explains which)
Syllabus 4PM1
Level 2, ie GCSE-level.
Edexcel say in the 'Edexcel Further Pure Maths - Getting Started Guide' :
The content is very similar to the previous 4PM0 specification but has been updated to ensure progression to International A-Level and GCE A level Mathematics.
This specification is intended for students who have a high ability in, or are motivated
by, mathematics. The content and assessment approach has been designed to provide an additional Level 2 International GCSE qualification, which extends mathematical techniques beyond those covered in International GCSE/GCSE in mathematics.
The assessment model has two, 2-hour papers with a single tier of entry at grades 9-4 with 3 allowed. It focuses on mathematical skills, techniques and concepts, and how
to use them to solve problems. Both papers have some shorter questions that provide accessibility to all, and also longer in- depth questions that are useful preparation for the extended problems met at A Level.
Changes from previous specification 4PM0
See 'Edexcel Further Pure Maths - Getting Started Guide' page 6. Very few changes from previous spec - mainly grading system plus some material to differentiate between highest scorers.
AQA Level 2 Certificate in Further Mathematics
AQA Further Maths Certificate/IGCSE will still be available after the move to new 9-1 GCSEs.

"Our Level 2 Certificate in Further Mathematics is complementary to our new Mathematics GCSE, so we do intend to continue offering this qualification." [Source: AQA announcement on the AQA Certificate]
Comments from home-educators
UK Mathematics Trust / Maths Olympiad
The United Kingdom Mathematics Trust run individual maths competitions which are puzzle-solving exercises. It is a different approach to maths from the usual examination style and offers the opportunity for everyone to have fun, while stretching able students. Top scorers win certificates and the opportunity to go through to prestigious further rounds such as the Kangaroo and the Maths Olympiad.

Entry for home-ed students:
"Q. Can home schooled pupils take the challenges?
A. Challenges must be taken in a school or college. Parents will need to contact their local school to ask if they participate in the Challenges, and make arrangements locally for their child to take part at this school."
Some other interesting material on the website was quite difficult to find so is listed here:


The UK Maths Trust Mentoring scheme has lots of past problems and solutions to stretch kids in maths.