We're Getting Mutants in the MCU - The Loop
Play Sound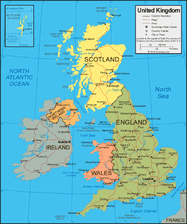 This page contains advice on how to find exam centres, what you might be able to expect from them and how to approach them. There is a list of exam centres that you might want to jump directly to. If you are new to booking exams as a private candidate then please do read the advice on this page before contacting exam centres.
Please remember that centres do not have to take private candidates. Sadly, every year some exam centres decide that the hassle is no longer worth it and close the doors to HE families. There has definitely been an increase in this, post-Covid, and we all need to be extra mindful about the demands we put on exam centres and how we communicate with them. If you have an exam centre nearby, that is able and willing to enter private candidates, then chances are that the way has been paved for you by other home-educating families. Please pay it forward to future home-educating families and treat your exam officers with respect and expect to do the necessary research around exam choices for yourselves.
When you've found a centre, see Making exam entries for what you need to tell them. It's best to make your enquiries by email, or to confirm any conversations you've had by sending a follow-up email, just to make sure there are no misunderstandings about what the exam centre can do for you.
If you've read this page but still have questions - Join the Home Education UK Exams & Alternatives Facebook group to get support from fellow home-educators.
Where can home educated children sit exams?
Home educators take on responsibility for finding and funding access to exam centres for qualifications. A few councils offer a bit of support (lists of centres, some funding) but this is very much the exception.
Exam centres fall into several main categories :-
Schools/Further Education colleges - State and Private schools can accept private candidates. These are usually the cheapest option. However, there may be more limitations on subjects/exam boards on offer.
Alternative Centres - these could be CICs (not-for-profit companies) run by home educators (FareGos is best known example but there are others), Adult Education Centres, Pupil Referral Units (PRUs), language schools, International schools.
Commercial Centres - these are centres whose business it is to offer exams (and often tuition). They are focused on the private candidate market. These are usually the most expensive option but can be more likely to accommodate more niche subjects, practicals and access arrangements (at additional cost).
GCSEs, International GCSEs (IGCSEs) and A levels need to be sat at an exam centre. Home invigilation is only possible in very particular circumstances, and very difficult (and potentially expensive) to arrange.
Online exams are possible for Functional skills. The focus of this page is GCSEs, IGCSEs and A levels, but you can read more on Functional Skills here.
When do I need to find an exam centre?
It's usually advised that you should find an exam centre before you start to study. This is so you can be sure to use specifications that you can arrange exams in. In reality this isn't always feasible. But if you are able/prepared to travel and stick to 'safe' options for home educators (see IGCSEs and Exam boards) then chances of finding a centre offering the syllabus are much higher. However, if you are planning to do any subjects which have practicals, coursework or speaking components, do find a centre for these before studying. Fewer exam centres can facilitate these components.
If you have a child with SEN, a physical disability or other issue (eg slow processing) that might impede their ability to take exams, and may require Access Arrangements, then it is best to contact exam centres at least a year ahead to get the ball rolling.
Last booking dates for exams vary by exam centre but are generally -
Oct-late Jan/Early Feb - for Summer exams
July-early Sep - for CAIE Autumn exams
Sept - for Edexcel IGCSE January exams

NB. Leaving it until January or February before contacting a centre to arrange exams for the following summer may result in not finding a centre with space.
How do I find an exam centre?
The best place to start is asking local home educators what exam centre they use. Join local Facebook groups and ask on there. You can see a list of centres put together by members of the home education community here. You can also join the Home Education UK Exams & Alternatives Facebook group to get support from fellow home-educators.
Each awarding body (exam board) keeps its own list of centres which theoretically accept external candidates, but these are often inaccurate as schools fail to update; AQA, Edexcel, CAIE and OCR
In 2021, Pearson (Edexcel) and the Welsh Government put together a list of centres that were willing to accept private candidates for Teacher Assessed Grades. Being on this list does not guarantee that a centre will take private candidates in future, but it might be a good place to start if you are looking for a centre in your area. Links to the Pearson and Welsh government lists lists can be found here, and the Cambridge International list can be found here.
The JCQ list has been replaced with an updated version for the 2021 Autumn series
If none of these turn up a local centre then you may need to email all schools (private and state) and further education colleges in your area. There is a sample email here.
If you are still struggling then consult with local home educators to see if you can form a working group - perhaps you could approach your LA, organise an approach to local schools, perhaps offer to provide invigilators or an admin contact.
What should I ask in my initial enquiry?
When approaching exam centres, please don't have unrealistic expectations of exam officers providing support and guidance. Exams officers are not there to give advice about which syllabuses or subjects you should study or what resources to buy. That isn't their role. This Wiki is aimed at helping you research the information you need and make use of the support available from experienced home educators.
Here are things you might ask/expect of your exams officer.
Do you accept external candidates?
What awarding bodies (exam boards) are you registered for?
Are there any restrictions on subjects/options?
How much are the exams?
When is the deadline for registering?
Do you do autumn or winter sittings, as well as summer ones?
It's often easiest to approach an exam centre by email rather than phoning, as then you can be sure that your message will be passed to the examinations officer. Examinations officers often work part-time and you may not be popular if you phone during a busy period!

Sample email to exam centre
An example email could be sent to the school's main enquiry address, and could say something like:
Subject: FAO Examinations Officer re External Candidates for exams
Dear (exam officer name if you know it),
My child wishes to take exams as a private candidate in (season and year). Please can you confirm whether you accept private candidates for exams at (name of centre/school). If so, for what awarding bodies is your centre registered and what are your fees? Can you facilitate autumn and winter exam sittings, or just summer exam sittings?
Thank you (Name)
If you receive a positive email response then follow up emails might include; Can you facilitate (name of subject with practical eg a modern foreign language) exam? What are your registration deadlines for (season, year)? Are you able to accommodate access arrangements, and if so what are your procedures?
List of Exam Centres accepting External Candidates
These exam centres have either taken external candidates in the recent past, or have indicated that they would consider it.
The list isn't comprehensive, it relies on the home ed community to keep it updated. Look at our How do I find an exam centre section for other suggestions and links to exam board lists.
Please feel free to add or edit information. You will need to create a Wikia account first. If you can't edit if you post on the FB group someone will add for you.
England
Wales
Scotland
Scottish exam options and centres.
Northern Ireland and Eire
Guernsey and Jersey
Guernsey and Jersey Exam centres
Other Overseas (non-UK) exam centres