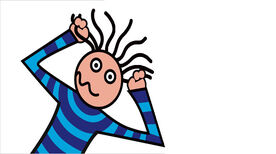 The idea of taking qualifications on your own can seem very daunting. The sense of responsibility and doubt can feel overwhelming. We have all been through this and come out the other side! It can be very straightforward and very rewarding. However, there are alternatives, such as early college entry or simply going to college at 16 to take qualifications, so don't feel you have to do this. Just as school is not compulsory, exams are not compulsory either.
Are you completely new to all this, or want a quick overview? Read our New to HE or Exams page, then the Jargon Buster (the page to go to if you don't know what specifications, syllabuses, or exam boards are. Come back to this page when you have more questions.
Join the HE Exams Community
The home ed exams community is invaluable when you are considering taking qualifications from home-ed. Members have experience of approaching many different exams from home education, and the forums are used to share resources and advice.
On Facebook, our specialist group is Home Education UK Exams & Alternatives.
Note: this group is for home educating parents/carers. They are not for tutors or business owners who are not home educating.
New to home education or exams
The New to Home Education or Exams page can answer the following questions
Deciding what to study
Subjects
The Subjects page can answer the following questions
IGCSEs
The IGCSE page can answer the following questions
Exam Boards
The Exam Boards page can answer the following questions
Arranging and Sitting Exams
Finding an exam centre
The finding an exam centre page can answer the following questions
Alternatives to sitting exams as a private candidate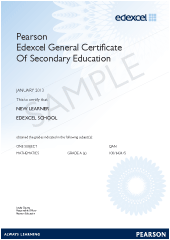 Can my child go to college to do qualifications?
There are plenty of home-educated students who have not taken any qualifications from home, but instead have attended college. Some go part-time to a Further Education college, from around age 14 or 15, to take some core qualifications. Others wait until 16 then go to a FE college or other sixth-form, and they then usually take some vocational qualifications plus English and maths GCSEs in a year. However, you have a limited range of options compared to those who have already obtained 5 core GCSEs. What is available and entry requirements vary dramatically around the country, so do your own local research rather than relying on experiences of those on national groups. Don't assume your child will be able to do what others locally did a few years ago; availability changes, and so do expectations of colleges. Don't rely on what you read on college websites or prospectuses either you may find that face-to-face they will offer you more options, or may be flexible about course requirements, so it helps to start attending college open evenings a couple of years before you think your child might want to go.  
What are our options for college at 14-16?
From September 2013 home educated young people aged 14-16 in England have been able to attend college part-time or full-time and the Government will pay for the course. It is up to the colleges whether or not to admit under-16s. The numbers taking students on 14-16 yo schemes has declined in recent years due to lack of funding so this is not such an available option as it was 5 years ago.
Students can do any course agreed by the college, not just a designated 14-16 course. The rules are different for home educated young people because the parent retains responsibility and so the college does not have to make special arrangements for pastoral care or offer a full curriculum. For full details, see our page on College at 14-16 for home-educated students.
Pros
Students should be ready to start A-levels or similar qualifications at the same age as school students.
It is free (if the students attends a Further Education college)
Student still has some of the flexibility of home education.
Good choice of vocational courses eg Btecs, which are very hands-on.


Cons
Usually limited range of traditional academic courses available, and often very few GCSEs
GCSEs may be limited to Foundation Level - lower grades only.
If on a designated 14-16 course, schools may be directing "difficult" students there.
There may be restrictions such as 'have to have been home educated for 6 months' before being able to access schemes - varies by area
May be hard to find a college in your area which is prepared to accept younger students.
Many FE colleges are not aware of the special provisions for HE students and confuse them with the general 14-16 arrangements, so you may need to explain it to them. Do your homework before making contact the College at 14-16 for home-educated students page tells you all you need to know.
Going to college/sixth form at 16 to do qualifications in one year
Many home-educated students have taken this route, usually sitting the equivalent of 5 GCSEs in one year, studying alongside other students largely the same age. They are then ready to join Level 3 courses (A-level, Btec Diploma, or equivalents) one year after the usual age for school students, at 17. One home-educator commented that starting a year later is a price worth paying for the freedom of home education through the teenage years, without any worries about taking exams. On the Personal_experiences_of_home_educators page you will see some examples of students who have taken this route. Sometimes, rarely, a college will allow you to skip the GCSE year and go straight on to level 3 courses such as A-levels or Btec Diploma, if you do well in their own tests for literacy and numeracy.
Pros
Free at all Maintained schools or colleges
Funding arrangements are straightforward
Applications should be straightforward; you don't have to educate the college.
If you have SEN and need access arrangements, college should take care of all that.
Cons
Usually limited range of traditional academic courses available, and often very few GCSEs
GCSEs may be limited to Foundation Level only, at which the maximum grade attainable is a Grade C.
The qualifications you can obtain this way may not be enough to get you on to the course you want to do next.
Courses for core subjects will be aimed at resit students so they will assume prior knowledge; you might have to do a lot of catching-up at home.
Fellow students will largely be retaking courses and may be disillusioned and demotivated.
Examples of students who have done this: Anonymous 2
Can my child go to school just to do GCSEs?
There is a lot of support available in the home education community, so please do join the HE Exams networks listed above for help. However, some families decide to switch to school rather than take qualifications from home ed.
Your child is entitled to a school place even if they have been home educated previously, and regardless of what year group they are in even in Year 10 or 11.
If you want your child to enrol in a school to do GCSEs, having previously been home-educated, you will need to make an in-year application to schools. In-year admissions means outside of the usual school entry points, ie Year 7 (age 11) and Year 12 (age 16). Search for your local authority name + "in-year admissions" for details of local procedures. Usually you apply direct to the schools. If the schools you choose all reject you, then you contact the Local Authority education department for help. Every LA has a Fair Access Protocol and a Fair Access Panel which finds school places for children who cannot otherwise find one. Even if the local schools all say they are full, or reject your child saying they don't take children in that year, the LA can override this via its Fair Access Protocol.
Can we skip GCSEs and just get an apprenticeship?
Some apprenticeships don't require you to have any GCSEs, so from age 16, you can apply for apprenticeships even if you have no qualifications. Each apprenticeship employer sets its own requirements and there can be a lot of variation between them regarding what they ask for. If you don't have maths and English GCSE or Functional Skills level 2, the apprenticeship provider must arrange for you to study towards these in addition to the training you would normally be doing as part of the apprenticeship. This is an expense and an inconvenience for the apprenticeship employer, so often you will see that adverts specify a preference for applicants who already have maths and English. However, don't let a lack of qualifications put you off searching and applying there are opportunities out there. See our page on Apprenticeships for more informatio
What is the best age to begin studying?
You can begin studying GCSEs or IGCSEs when your child is ready. If you want to stagger the exams over three years then you might begin at 13 years old. Having said that, there are people who begin studying for GCSEs or IGCSEs at 11 and others who begin at 16.
How old must I be to take exams?
You can sit GCSEs or IGCSEs at any age, whether earlier or later than the typical school age of 16. On the HE-Exams group there are several families whose children took their first GCSE aged 11 or 12, though most start later. Some students sit exams later than the school norm, too there are no rules saying that you have to take GCSEs by age 16! One potential issue to consider if taking exams later than usual is that 16-19 education is funded differently from adult education, so if you want to go to college afterwards, you will have a different set of options at under 19 than post-19.
I'm 18+ with no/few qualifications. Have I left it too late?
In the UK you have an entitlement to free adult education to get you up to a minimum level of qualifications. From age 19-23 you are entitled to free courses until you have passed the equivalent of 5 GCSEs and 2 full A-levels. This goes up to age 25 if you have an EHCP. The courses must be drawn from an approved list, but this is extensive and covers many different vocational qualifications. You can't rely on your local college to tell you all the options as some don't offer the full range of funded courses. See our page on Adult Education for more information.
If you are unemployed and older than 23, you have additional entitlements.
How long does it take to study for an exam?
A distance-learning course provider once quoted 150 hours study per GCSE/IGCSE. Again, how you choose to organise your study is down to you. There are home-ed students who have studied for only three weeks and got an A grade! Usually though, a few hours a week over one or two years is the norm. Most people find that studying a subject several times a week works better than having just one tutorial or intensive session.
Where do I find past exam papers?
See our page Past Papers for links and advice. 
Course Providers
While many HEs study independently using just textbooks, some prefer to hire tutors or buy courses. The courses can vary considerably in quality and cost. There are a number of course providers who are marketing to Home Educators. See the Distance Learning page. Do have a look at Study Skills too for advice on taking a DIY approach, which is cheaper and has worked well for many.