OCR GCSE Classical Greek (J292)
See OCR page on Classical Greek here.
OCR says:
'Our GCSE in Classical Greek is designed to help students develop their knowledge and understanding of the vocabulary, syntax and accidence of the Classical Greek language, and also allow them to develop knowledge and understanding of ancient literature, values and society through the study of original texts.'
Consists of one compulsory Language paper and then a choice of 2 out of 5 (2 Prose, 2 Verse and a Literature and Culture paper)
Resources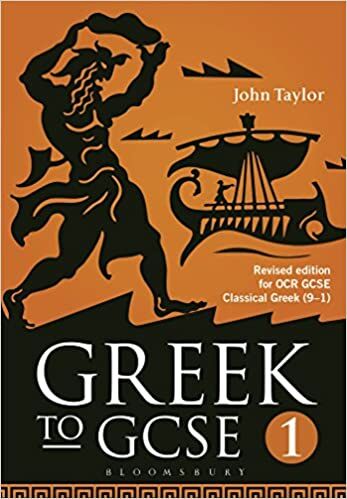 Greek to GCSE (parts one and two) by John Taylor is a good guide to all the language components.

Answers to the book can be found here: http://johntaylorgreek.wordpress.com/
Other Support
Many home-educated students study this subject successfully using just the textbook and free online resources, but some find a distance learning course suits their family better, or want to use a tutor occasionally for marking essays or past papers. Course providers can be found on the Distance Learning Providers page.