Alternative qualifications and courses to the 'mainstream' GCSEs, IGCSEs and A-levels. Anything which students might use as a way of gaining recognition for their learning outside of traditional academic exams.
Alternative qualifications are tricky to categorise, but we have roughly grouped them on this page in three sections: Alternative Academic Qualifications & Curricula, Vocational qualifications and courses (listed by subject area) and Community/ Life skills awards
WARNING ABOUT ALTERNATIVE QUALIFICATIONS:
DO NOT RELY ON ANY QUALIFICATION BEING ACCEPTED AS 'EQUIVALENT TO' GCSES OR A LEVELS to fulfil the entry requirements for a course or job, unless you have had direct confirmation from the college, university or employer you're considering.
Some course providers, curriculum providers etc may suggest that their qualification is "equivalent to" mainstream qualifications, but in practice there may be only a few institutions which will treat it as such. An alternative qualification might be great for your CV, and a good way to structure your learning - but if you want it to do more than that, check first.
Still have questions? Join the Home Education UK Exams & Alternatives Facebook group to get support from fellow home-educators.
Please do add your own contributions below, or in the Comments section if you're nervous about editing the page directly. If you create a Wikia account, the whole editing process becomes much easier.
Alternative Academic Qualifications and Curricula
BTECs
BTECs are assessed mainly through practical work, and usually require attendance at a college or school, so there are limited options for home educated students. There are a few IT courses (see Computing section below) which can be completed from home, and some BTECs can be completed through Cadets (see further down) or national sporting organisations (see sports section). Students age 14+ can access some level 1 and 2 BTEC diplomas at colleges with a part-time, or (very occasionally) as infill students on courses intended for 16+, but otherwise BTECs are usually available from age 16. See our page on BTECs for more information.
Extended Projects, the EPQ, and essay competitions
Although the EPQ is hard to arrange from home education, there are some great alternatives where you can develop your own extended academic project and gain external recognition through entry in an essay competition, science fair etc. Some home-ed groups have had great experiences doing this. See Extended Projects and the EPQ.
Functional Skills
Functional Skills are UK qualifications in English, maths and ICT which can be taken year-round at a test centre. They have some degree of GCSE equivalence, eg they will meet the requirements of an Intermediate Apprenticeship, but are not substitutes for GCSEs in all situations. Please see our Functional Skills page for more information.
International Certificate of Christian Education / ICCE / ACE
While these curricula may be a useful way of structuring education around your faith, you cannot rely on them being accepted as alternatives to GCSEs or A-levels in the UK. For more information, please see our page on ICCE/ACE.
Open University certificates, diplomas and degrees
Some home-educated children have taken Open University courses to gain qualifications, or even to get into university. For degree courses, it is possible to apply for a Student Loan, in a similar way to applying for a loan for a brick-and-mortar university). See our Open University page for more information.
SATs (American)
A few home-educating families have taken American SATs as a route into university both in the UK and in the USA, considering it to be easier and cheaper than IGCSEs and A-levels. Please see American SATs for UK university entry for more information.
VOCATIONAL QUALIFICATIONS AND COURSES (listed by subject area)
All vocational subjects
BTECs - These are practically-assessed, vocational courses, usually requiring attendance at school or college, although there are a few options for home educators. See our page on BTECs for more information.
University residential/non-residential summer courses, all subjects - see our University Summer Courses page
Accounting
The Association of Accounting Technicians (AAT)offer a range of qualifications for accounting, bookeeping and business. See our Accounting page for more information.
Arts subjects
Mixed Arts
Trinity Arts Awards A wide range of project-based arts study, leading to a range of qualifications. Many home educated students take the Arts Awards at Bronze, Silver or Gold levels. They are OFQUAL-accredited qualifications. Full details on the Arts Award page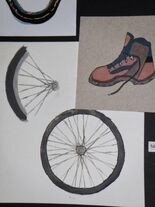 Online College of Art and Design (OCAD) - Part of Cambridge Online Education, OCAD offer courses for OFQUAL-regulated Art level 2 and 3 diplomas, Cambridge Art and Design IGCSE (possibly no longer available since the syllabus change in 2020 to 50% compulsory coursework) and A level art. The A level art still requires the student to find an exam centre, so this can be an issue. The courses are a great way to build up a portfolio, but if you require an art qualification for college/sixth form entry, please check with the school or college you wish to attend, to see if they will accept them as alternatives to BTECs/GCSEs.
For more info on options see the Art page.

Film
A nationwide programme of heavily-discounted, hands-on film-making courses, aimed at developing knowledge and skills and encouraging special interests. Once you have completed a BFI Film Academy you will have access to year round events such as BAFTA career surgeries, as well as access to job advertisements, not usually available to the public.
Into Film - film clubs, talent development, workshops and other opportunities for young people. They run Schools Films week in October when home educated kids can access free films. They have lots of resources and their remit is to introduce and excite young people about films, media and working within the industry.  They have resources about the industry, give careers advice and offer training. Sign up to their newsletter for up-to-date info.
Dance
Dance grades from a number of organisations are OFQUAL-accredited, and grades 6 and higher carry UCAS points for university application. See the Dance page.
Drama / Speech and Drama
For more details on the following, see the Drama page.
RSLA Awards "Performance Arts Awards (PAA) are group graded examinations in musical theatre and dance ranging from absolute beginner (Premiere) to advanced (Grade 8)."
Trinity Drama and Speech exams
Music
For more information, see the Music page.
OFQUAL-accredited at Levels 1 and 2. Because some schools don't offer GCSE music, colleges may well consider these alternative qualifications. See the music page for more info.
Free open days and taster courses for various music tech courses.
Various music workshops for ages 8-18, including composition and improvisation. "A friend's teenage daughter has attended some of these workshops and thoroughly enjoyed them."
Computing, Gaming and IT
While some academic IT qualifications are accessible to home educators, any qualifications that involve taking practical tests are problematic.
Computer Game Design is available as a Cambridge National iMedia course via TeachallaboutIt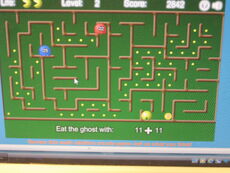 Cyberfirst offer residential courses in cybersecurity for teens year 9 and older. They are usually free. They also offer one-day workshops/intros for younger teens. They also advertise their courses on the Smallpeice Trust website.
European Computer Driving Licence (ECDL) - popular with home-educators as it is entirely practical and demonstrates useful office skills on your CV. There are other British Computer Society vocational qualifications which can be taken at adult education centres throughout the year. Some centres might have age restrictions.
Computing/IT BTECs via distance learning - vocational qualifications like BTECs are mostly done at college because they include practical assessments, but for IT there are distance learning and assessment options.
iDEA - the Duke of York's Digital Enterprise Award scheme is free, done online, and gives you a verifiable certificate at Bronze, Silver or Gold level.
Cymru ALN - HE EOTAS pioneered a pilot for a Level 2 modular Gaming Qualification in association with Pembrokeshire FE College (LA run). The Pilot Summer School in July 2017 led to a recognised certificate at L2. Contact the group via the link above to find out if any further courses are planned.
For more information on Computing qualifications see the IT/Computing page.
Employability
Prince's Trust Qualifications
"Recognising that many young people lack formal qualifications, (Prince's Trust) actively promote our qualifications to those who need them most – whether they've struggled at school, have been in care, are long-term unemployed or have been in trouble with the law." Prince's Trust Qualifications. Home educators can access the Personal Development and Employability qualification through Wiltshire Exam Centre. The Award consists of two units, and the Certificate requires six. There are currently nine units available to choose from.
These are regulated qualifications which can be found on the Ofqual website here: The Register of Regulated Qualifications. The Certificate is slightly larger in size than a GCSE/iGCSE and is a great additional qualification to have, particularly for learners needing a confidence boost.
Springpod
Springpod offers virtual work experience opportunities and degree tasters to young people across the U.K. Working with well-known organisations such as BT and the NHS, they typically last two weeks and are completed via a series of webinars, activities and assignments. Springpod also list a number of apprenticeship vacancies. Recently available virtual work experience topics range from Psychology Careers, to TV and Film, to Construction.
Food Technology/Cooking
See the Food Tech wiki page
Groups, such as sea cadets, sometimes offer catering courses.
Healthcare / First Aid / Safety
Fire Cadets - Google 'fire cadets' and your county to find your local group, or search on your local fire and rescue service webpage. Usually for ages 12-17. Examples of activities include: Use of ladders, hose techniques, the science of fire, simulated breathing apparatus use, first aid, community safety, etc.
Junior Red Cross - First Aid qualifications, internships, and volunteering opportunities.
St John Ambulance Cadets : "Young people aged 10–17 can join one of our Cadet units, which operate throughout England. These are a great way for teens and young people to take part in volunteer work and learn valuable life skills. As a Cadet, you'll take part in a full and interactive programme, working towards your Grand Prior Award and volunteering at events."
QA (Qualsafe Awards) First Aid Qualifications (see website for a full list of current QA First Aid Qualifications). QA First Aid at Work Certificates are regulated and nationally recognised qualifications, designed for those who have a specific responsibility at work, to provide first aid in a range of emergency first aid situations. It is also ideal for people who have a specific responsibility to provide basic first aid in voluntary and community activities. They are useful additions to a CV. The courses are run by lots of different organisations and can vary in price. For the cheapest option check your local volunteer agency or council for information.
Volunteer Police Cadets Age 13-18.
First Aid qualifications can also be taken through scout groups (Eg Explorer Scouts) and Air/Sea/Army cadets. (See Cadet section further down this page)
Science and Engineering

CREST Awards challenges young people aged 5-19 to use science to explore real world problems. The awards can be a good introduction to investigative science for younger children, or, for older teens, can enhance university or job applications.
You can enter CREST projects at any level as a home educator and start them at any time of year. Some home-ed groups run them, but you can also do a CREST award as an individual by signing up directly on the website. Check out local places of interest and STEM groups, who sometimes also offer organised CREST awards sessions. All levels up to Bronze are assessed by a supporting adult. Silver and Gold are assessed externally - candidates upload the project work online.
John Muir Awards are an environmental award scheme in which you demonstrate that you 'connect, enjoy and care for wild places'. There are three levels: Discover (4 days), Explore (8 days) and Conserve (16 days over an extended period of time). Discover can be taken from approx aged 8. Higher levels are for secondary age plus.
Science Fairs and Projectseg the Big Bang Fair, Lego Robotics competitions etc. There have been some great results for home-ed teams in national competitions. See the Extended Projects page for examples.
Royal Horticultural Society's Certificate and Diploma in Horticultural, practical and theory exams can be studied by distance learning, or face-to-face. The certificate and diploma courses are made up of modules, all of which can be taken individually and accumulated.
"My son (aged 12 years) is doing the level 2 module on plant structure and function, which is probably the module closest to the GCSE science/biology curriculum. He loves gardening and has developed a keen interest in trees and flowers and all wildlife in the garden."
STEM residential Courses
There are several organisations, such as Cyberfirst and the Smallpeice Trust, and Headstart, that advertise vocational residential science courses. Some are also accessed directly through universities. Courses are usually held during the school holidays. For more information, please see our University Summer courses page.
Sign Language
Signature's list of BSL Qualifications
Institute for British Sign Language
Sports and games
See our new page on PE for sporting qualifications.
Transport and Logistics
"Charted Institute for Logistics and Transport offer a distance learning course (Level 2 ) accessible to home-educators (my son is doing it age 16) - great for anyone into trains/planes/ships/buses/lorries and passenger services."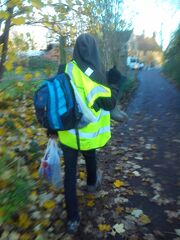 COMMUNITY/LIFE SKILLS AWARDS (ASDAN, DofE, Citizenship, Cadets, NCS, etc.)
ASDAN
ASDAN offer Ofqual-regulated life and work skills qualifications and short courses. They are not true equivalents to GCSEs and A levels, because they are a very different type of qualification, but they can be a useful step towards formal qualifications. ASDAN short courses are available through Wiltshire Exam Centre, with over 30 courses to choose from which can all be studied from home - see here for info: ASDAN (wiltshireexamcentre.com)
Cadets
Air Cadets BTEC qualifications  
Army Cadets Awards and BTECs include qualifications in music, specific Piping and Drumming awards, Public Service, sports awards, etc. They offer a Level 1 BTEC certificate in Teamwork, Personal Skills and Citizenship from age 13-15, and other BTECs from age 16+.
Fire Cadets - Google 'fire cadets' and your county to find your local group, or search on your local fire and rescue service webpage. Usually for ages 12-17. Examples of activities include: use of ladders, hose techniques, the science of fire, simulated breathing apparatus use, first aid, community safety, etc.
St John Ambulance Cadets : "Young people aged 10–17 can join one of our Cadet units, which operate throughout England. These are a great way for teens and young people to take part in volunteer work and learn valuable life skills...As a Cadet, you'll take part in a full and interactive programme, working towards your Grand Prior Award and volunteering at events."
Sea Cadets Qualifications [Qualifications link currently not working - information to be updated. See the Sea Cadet website for general info] include BTECs in Music and Public Service, as well as qualifications in sailing, canoeing and other watersports, First Aid, Duke of Edinburgh's Award, and more.
Volunteer Police CadetsAge 13-18.  
Duke of Edinburgh's Award
The Duke of Edinburgh's Award "gives all young people aged 14-24 the chance to develop skills for life and work, fulfil their potential and have a brighter future". Lots of organisations offer the Duke of Edinburgh's Award, and this may provide an opportunity to have activities you are already doing formally recognised. See the Duke of Edinburgh's Award Local Contacts to find out where it's offered in your area. Often the youth department of your Local Authority will offer it for individuals who can't access it elsewhere, or some home-ed parents have trained as coordinators to take their home-ed group through the Awards. Lots of scout groups also do DofE. The three sections of the Award (Physical, Skills and Volunteering) can easily be completed by an independent participant, ie one not attached to a group. Where possible, these could be assessed by for example a sports coach, music teacher, or charity shop manager. The Expeditions section can also be accessed as an individual, by joining an Open Award Expedition - found by either looking on the D of E website, or alternatively by googling D of E Open Award Expeditions. You can use the DofE opportunity finder here: Opportunity Finder - The Duke of Edinburgh's Award (dofe.org) to search for Approved Activity Providers.
iDEA
iDEA - The Duke of York Inspiring Digital Enterprise Award is similar to a Duke of Edinburgh Award, but is completed online. There are three Awards - Bronze, Silver and Gold (the Gold is not yet live), which can be achieved by collecting badges related to digital, enterprise and employability skills. See the page on iDEA for more info. There is no age barrier - under 13s can access the programme, which is entirely free to use, with parental consent - but it is however best suited to young adults, content wise.
Library Hack
Library Hack. Library Services volunteering. Search your local library services online for volunteering opportunities. National schemes include volunteering to help staff the Summer Reading Challenge (age 14+).
Millenium Volunteers
The Millenium Volunteer scheme "The programme is open to anyone aged 14-25 who currently volunteers or would like to start and wants to have their commitment, skills and experience recognised.
"MV has been designed to be as simple as possible and to work around you and your studies, job, hobbies and anything else you've got going on – you also get to volunteer where you like, as often as you like and in as many places as you like! As part of the programme you get a certificate backed by your organisation and the Department of Education after your first 50, 100 and 200 hours of volunteering, which along with the support and training your organisation provides, means you get something that looks great on your CV and job and UCAS applications and is endorsed by employers and universities!"
NCS - National Citizen Service
NCS - The NCS Challenge is a heavily-subsidised scheme involving volunteering, a residential trip, and presentation/group working skills. For an admin payment of about £50 you get a residential activity stay and training which is subsidised by at least £1,000 per person by the government. For further information see our NCS page
Saltire Awards
Saltire Awards - For volunteers age 12-25 in Scotland
"The Saltire Awards are the Scottish Government's way of celebrating, recognising and rewarding the commitment, contribution and achievements of young volunteers in Scotland."
Scouts
ScoutsExplorers Scouts is for age 14-17 and offers the opportunity to do volunteer work, first aid qualifications, Duke of Edinburgh awards, Young Leaders award and more. Explorers is more relaxed than younger scout sections, and is partly youth-led, so activities will vary depending on the unit. With Explorers is possible to dip in and out of activities that other scout groups are providing.
Young Commissioners
Volunteer opportunities in your local area. Young people receive training to make decisions about what activities and services are available in their area. Search your council pages or Connexions.
Trending pages
All items (19)